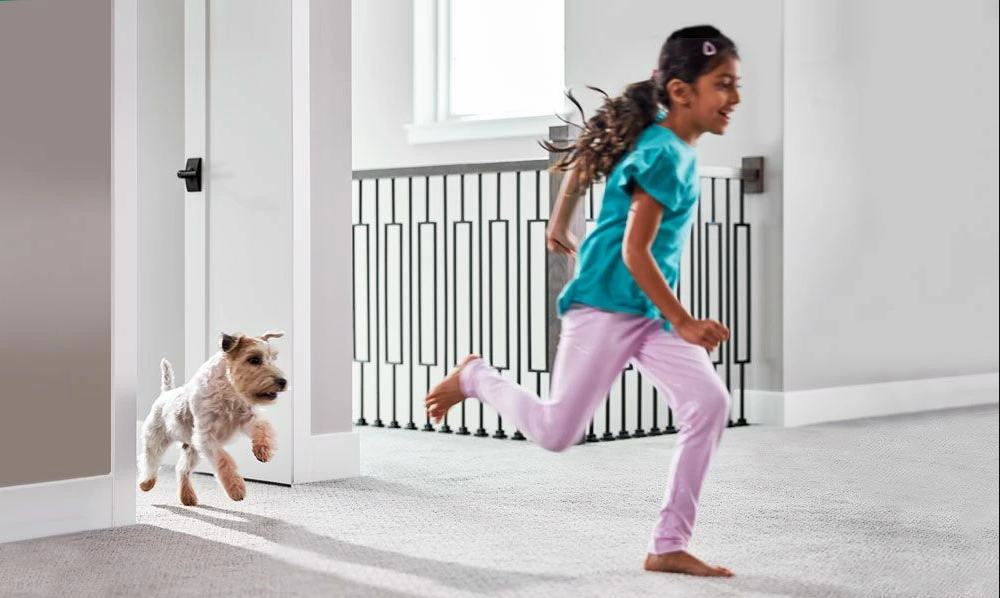 Fall Into Clean
MONDAY, OCTOBER 30, 2023
As the leaves change and the temperatures drop, October brings a season of cozy comforts. It's also the perfect time to prepare your home for the coming winter months. At Chem-Dry of The Poconos, we understand the importance of a clean and inviting home, which is why we're here to share some valuable October carpet cleaning tips to keep your living space warm, fresh, and welcoming.
Allergen Alert
With fall comes a new set of allergens, from mold spores to pollen. These allergens can easily make their way into your home, hitching a ride on your shoes and clothing. Carpet cleaning using Chem-Dry of The Poconos' state-of-the-art technology can effectively remove allergens and help keep your indoor air quality high.
Be Mindful of Mud
Fall often brings rainy days, and that means mud can be tracked indoors. To avoid muddy footprints on your carpets, place doormats at entrances and encourage family members and guests to wipe their feet before entering. Regular vacuuming can also help keep mud at bay.
Tackle Those Spooky Stains
Halloween might be a fun holiday, but it can leave behind some scary stains – from chocolate to pumpkin juice. Promptly address any spills or stains to prevent them from becoming permanent. Remember, Chem-Dry of The Poconos specializes in stain removal, so don't hesitate to reach out if you need assistance.
Deep Clean for Winter
Fall is the perfect time for a deep carpet cleaning. Our unique Hot Carbonating Extraction (HCE) process not only cleans your carpets but also helps them dry faster, reducing the risk of mold growth during the damp fall and winter months. Schedule your professional carpet cleaning with Chem-Dry of The Poconos to ensure your carpets are ready for the holiday season.
Upholstery and Area Rugs
Don't forget about your upholstery and area rugs! They, too, can harbor allergens, dirt, and stains. Chem-Dry of The Poconos offers comprehensive cleaning services, including upholstery and area rug cleaning, to ensure your entire living space is fresh and inviting.
Plan Ahead for the Holidays
October serves as a reminder that the holiday season is just around the corner. Start preparing your home early to ensure it's in top shape for gatherings and celebrations. Clean carpets not only look better but also contribute to a healthier environment for your loved ones.
Professional Assistance
While these October carpet cleaning tips are helpful, nothing beats the expertise and technology offered by Chem-Dry of The Poconos. Our certified technicians and eco-friendly cleaning solutions will leave your carpets looking, feeling, and smelling fantastic.
Embrace the changing seasons by giving your home the care it deserves. From battling allergens to preparing for holiday gatherings, we are here to help you maintain a clean and healthy living space. Don't wait until winter sets in, schedule your professional carpet cleaning today and fall into clean, cozy comfort. Happy October!
BACK TO BLOGS